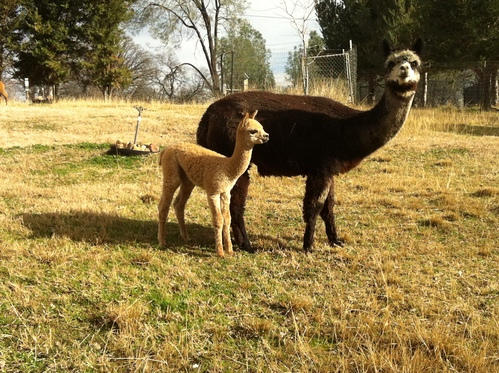 So did you like the movie "Les Miserables"? Well so did we. We named Sierra's female cria Fantine (Anne Hathaway's Character) we also have Cosette and of course Hugo named for the writer Victor Hugo.
Fantine was born January 20, 2013 at 19.5 lbs. She is an early bird as she was born about 7 AM. Guess mom forgot to read the page of the book about "normally" birth between 10 and 2.
Who cares she is a beautiful medium fawn cria that is very dense and appears to be very crimpy. Her color was unexpected as her sire LV Vantagio by Bisturi is medium silver grey and mom is dark rose grey. Go tell, this has been the biggest year yet for not as expected color's in the crias.