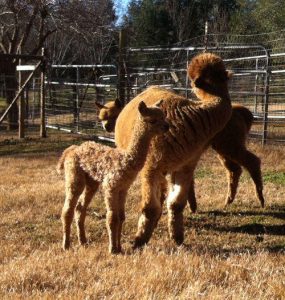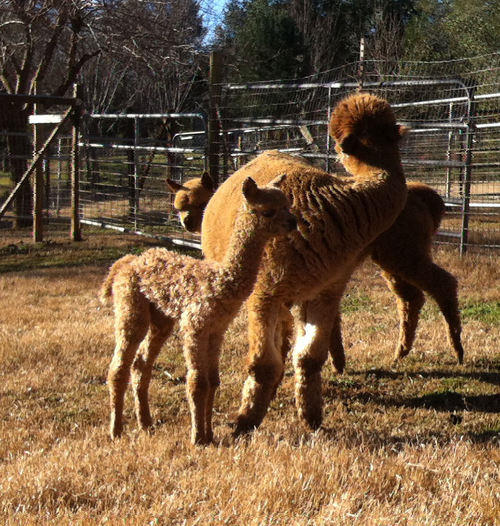 Well I guess our due date was wrong on Sedona. She had her cria today and it's not a premie.
I was out of town and my granddaughter Shelby was on baby watch. She returned home and not 10 minutes later her dad called and told her there was a baby on the ground. She thought something had happend to Bentley or York in the 10 minutes she was gone. He said no, "it's a new baby!" She and her twin, Mariah, run to the car for a wild ride to see the new baby. They lives just 5 minutes away.
We thought Sedona was due on February 7th the breeder must have given us the breed date not the due date. Mercedes, who's sire is OVA Viper was 12.7 pounds. She picked the perfect day as our daily temperatures had been in the 40's with evening near freezing. Today the temperature was about 70 degrees.
One to go:
High Sierra is due February 1st with a Vantaggio cria.