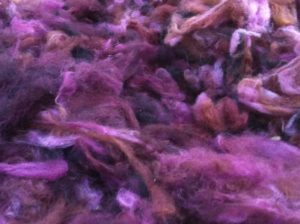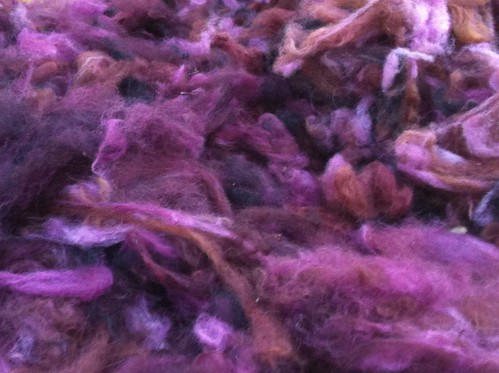 Several of us got together to dye a variety of fibers this weekend. The weather was glorious and we had a great day. It was fun to see the results of each person's color selections.
What's really fun is to read the name of the color and have an idea in your mind what it will look like when you haven't seen a color chart for that color. Today that color was Pistachio. I was expecting a green color like the pistachio inside the shell. Wrong, the color had a lot of blue undertones. Very pretty but not what was expected.
Raven, wanted to create hand painted yarn in brown, sangria, and fuchsia. The brown was not coming out as expected so it was doctored with some black, more brown and I forget the third color. Guaranteed you will never be able to repeat that color. It turned into a beautiful taupe color. Sandy did a rainbow crockpot and hand painted some suri fiber with the same color she liked the hand painted best. Joan wanted to create large amounts of bright yellow and chartreuse to add to her art bats. Boy those were bright colors.
My favorite thing to dye is natural multi-colored fiber. The loose fiber has black, fawn, brown, white and grey in it. You can get such depth of color in a single dye bath.